Terex Pegson XH500 Impact crusher blow bars
We'd like to share our latest Terex Pegson XH500 blow bars with you,
same as Terex Pegson 1412 blow bars.
From the video,you can see its smooth surface,we have done very special heat treatment.
And we produced with American ASTM standard material technology,
we also support Germany DIN and Janpanese JIS standards.
What's more,we have made precisely machining on the fitting surface,so it can contact rotor tightenly.
If it is without machining does not support the blow bar properly and can lead to breakage!
Avaialble models are Terex Pegson 250,260,428,500,1412,4242...
If you have any interests,contact info@echomachinery.cn
Terex Pegson XH500 Impact crusher blow bars
https://youtu.be/sFc_clQJbNs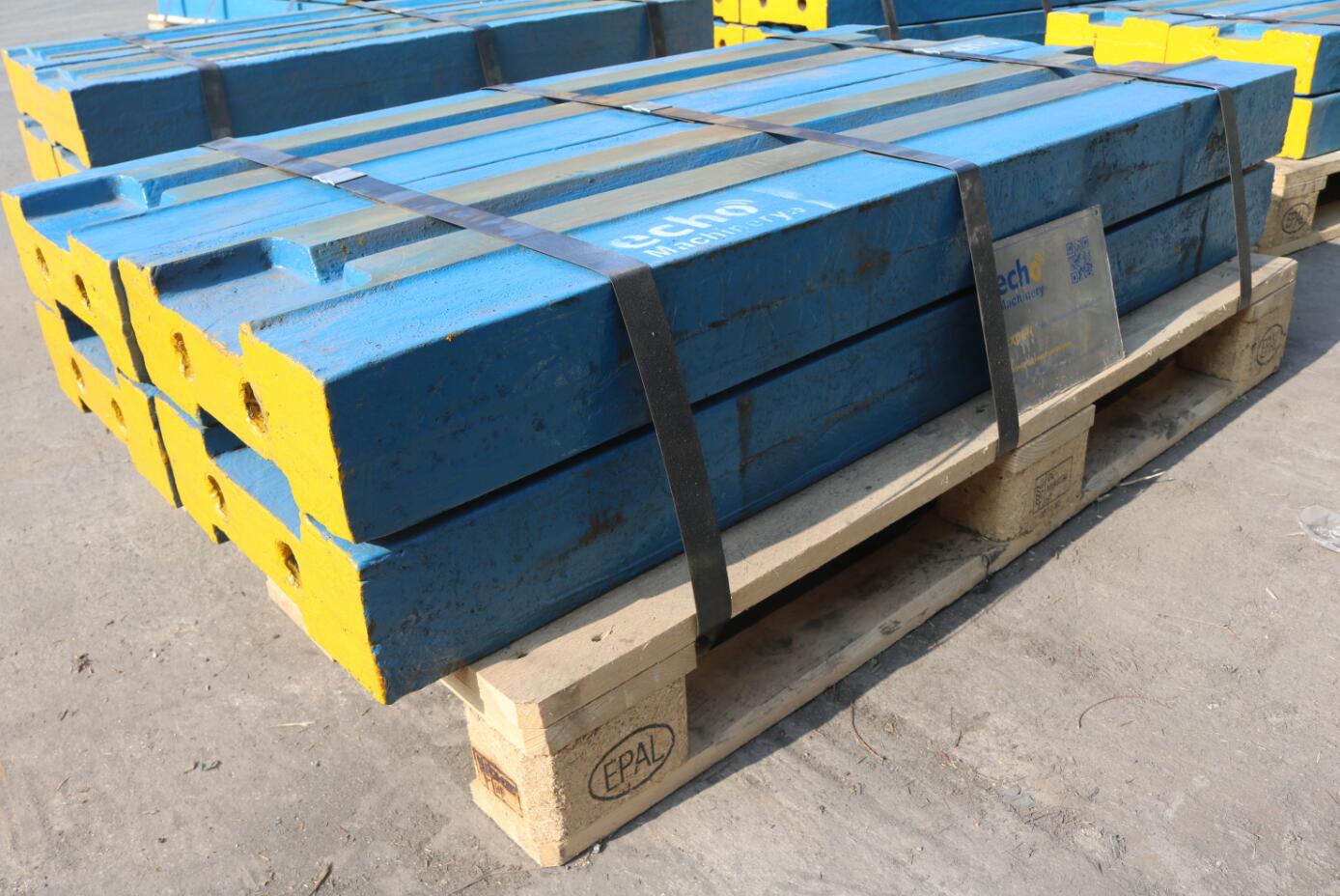 All brand names, model names or marks are owned by their respective manufacturers. Echo Machinery
has no affiliation with the original equipment manufacturer. These terms are used for identification purposes
only and are not intended to indicate affiliation with or approval by the OEM. All parts are manufactured by,
for and warranted by Echo Machinery and are not manufactured by, purchased from or warranted by the
original equipment manufacturer.