Echo Machinery Offers Drill Rod Spare Parts
Echo Machinery offers powerful drill rods. The supported drill rod brands are Soosa, Hanwoo, GBPSC and others. Drill rod materials include seamless tubes, no welding parts, tungsten carbide, low manganese CS, as well as customised materials. The customised sizes are also available from Echo Machinery.
Echo Machinery is the spare parts store for all your plant equipment needs. All the spare parts provided by Echo Machinery are backed with the ISO 9001 Certificate and shipped only after passing our quality control procedures. The sales teams at Echo Machinery are ready to help you with a quote and to check the inventory. Our engineers would like to answer your technical questions. Talk to Echo Machinery about your specific needs now!
Illustration for the Echo Machinery Drill Rod Hardness Layout Drawing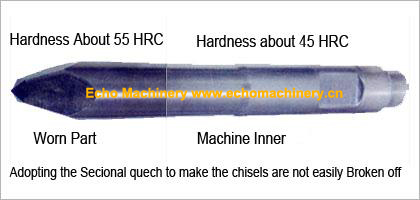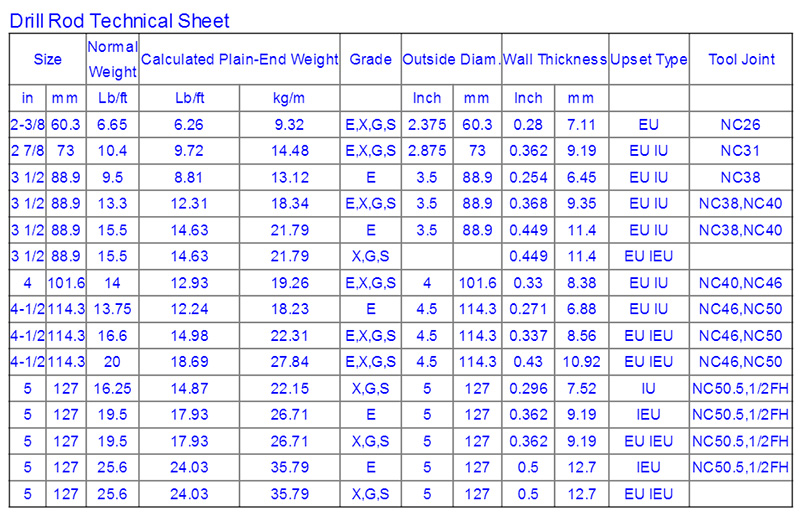 If you don't see the electric rope shovels you are looking for, please contact us
+86-21-61845965 or email us info@echomachinery.cn