Echo Machinery Replacement Parts for Terex Finlay® Impact Crushers
Terex Finlay® tracked mobile impact crushers are renowned for their versatility and capabilities in the reduction and sizing of soft to medium natural granite and limestone and non-abrasive materials, as well as recycling construction and demolition waste. The Finlay range of impact crushers are ideal for producing a quality end product where grain shape, distribution and consistency is paramount. Echo Machinery offers high quality Terex Finlay spare parts.
Echo Machinery is the spare parts store for all your plant equipment needs. All the spare parts provided by Echo Machinery are backed with the ISO 9001 Certificate and shipped only after passing our quality control procedures. The sales teams at Echo Machinery are ready to help you with a quote and to check the inventory. Our engineers would like to answer your technical questions. Talk to Echo Machinery about your specific needs now!
I-130 I-130RS; I-110, I-110RS
the Terex Finlay I-130 Impact Crusher Layout Drawings: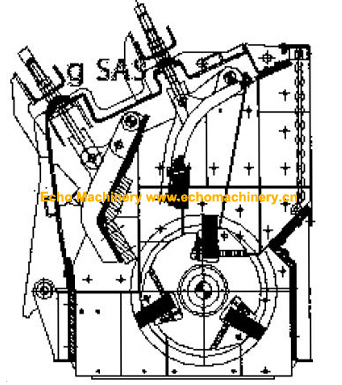 Terex Finlay is a mark of Terex Finlay or its affiliates. Echo Machinery is not an authorized repair facility nor does it have an affiliation with Terex Finlay. These terms are used for identification purposes only and are not intended to indicate affiliation with or approval by Terex Finlay. All parts are manufactured by, for and warranted by Echo Machinery and are not manufactured by, purchased from or warranted by the original equipment manufacturer.