Quality improvement is the key method to refine Echo Machinery products over time. What effort does Echo Machinery make to improve product quality?
1. Regular communications with clients and listening to client feedback.
2. Follow up inspections of product installations on the client's site.
3. Listen to feedback about what our clients say about our products' quality and performance.
Below are some quality improvements Echo Machinery have made with client support
A: Installa Kleemann 130 MR EVO blow bar into rotor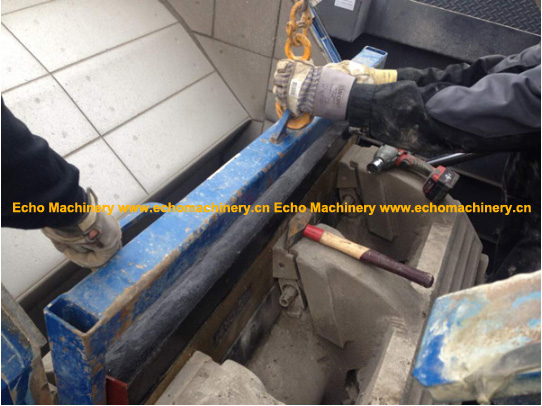 B:Inspection after installation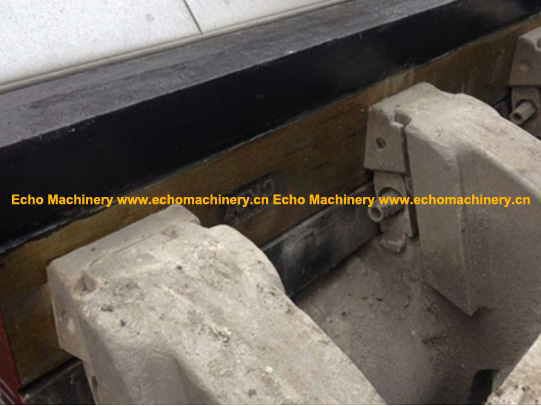 C: the used blow bar and impact plate photos after around one week (40 hours) crushing:
Explanation: The blow bar crushing edge is very straight which means the blow bar hardness is
even. As for the two high angle of the blow bar ends, they are caused by died corner of the machine.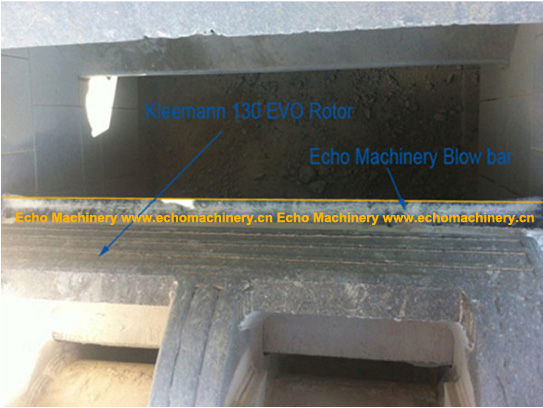 D: the crushing performance (tons) of the Echo Machinery blow bar,after improving blow bar quality:
Ø For crushing concrete with two piece (one set ) Cr20 material blow bars: 10,000 to 13,000 tons
Ø For crushing asphalt with two piece (one set) Cr27 material blow bars: around 20,000 tons.
Notes: The client said that this performance is the same or similar to the ceramic insert blow bar. Basically, the actual blow bar crushing performance depends on the blow bar material, and what kind of raw material is to be crushed, and who operates the crushing machine, etc. It is different from one client's situation to another. Do you know how many tonnes our blow bar could crush on your or your client's site? Just try it and test it. :-)
Do you want to achieve a quality improvement for your products, contact us today!
Email us: info@echomachinery.cn