Echo Machinery Replacement Parts for Metso® Impact Crushers
Metso is one of the world leaders in mobile crushing.The Lokotrack series is mainly used in hard rock contracting, aggregate production, in-pit crushing and mining, recycling, cement production and tunnel crushing. Echo Machinery offers Metso impact crusher spare parts.
Echo Machinery is the spare parts store for all your plant equipment needs. All the spare parts provided by Echo Machinery are backed with the ISO 9001 Certificate and shipped only after passing our quality control procedures. The sales teams at Echo Machinery are ready to help you with a quote and to check the inventory. Our engineers would like to answer your technical questions. Talk to Echo Machinery about your specific needs now!
Request A Quote
Metso NP1007,NP1213,NP1315,NP1520
Metso LT1007, LT1213, LT1315, LT1520
the Metso NP and LT Series Impact Crusher Layout Drawing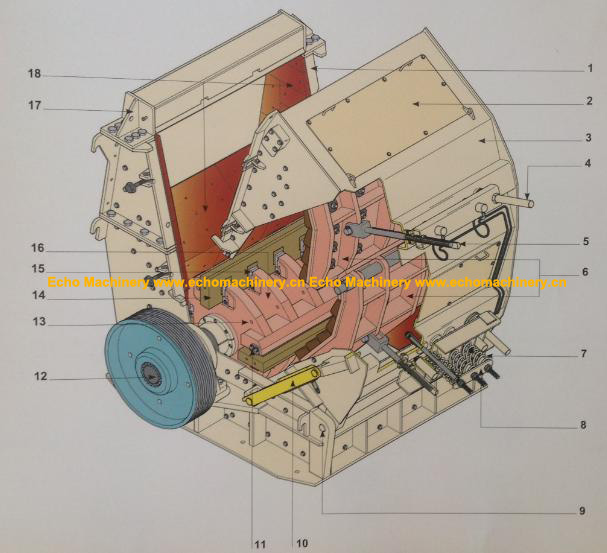 Metso NP1007 Blow Bar
Metso NP1007 Blow Bar
Metso NP1007 Blow Bar
Metso NP1007 Impact Plate
Metso LT1213 Blow Bar
Metso NP1315 Blow Bar
Metso NP1315 Blow Bar
Metso® is a mark of Metso Corporation or its affiliates. Echo Machinery is not an authorized repair facility nor does it have an affiliation with Metso. These terms are used for identification purposes only and are not intended to indicate affiliation with or approval by Metso. All parts are manufactured by, for and warranted by Echo Machinery and are not manufactured by, purchased from or warranted by the original equipment manufacturer.