In order to ensure product quality, related quality control equipment is a precondition. Echo machinery is equipped with a three-coordinate measuring instrument, direct-reading spectrometer, metallurgical microscope, universal testing machine, magnetic powder detector, ultrasonic flaw detector, impact testing and other testing equipment.
What's more, Echo Machinery also has four production lines of organic resin sodium silicate self-setting sand and carbon dioxide sodium silicate sand,14 sets of box-type resistance furnace and gas furnace. The workshop has more than 180 set of various lifting equipment and more than 200 sets for metal machining, including 40 large equipment sets , such as3.5mx8mgantry planer and a vertical lathe with a maximum of 4 metres.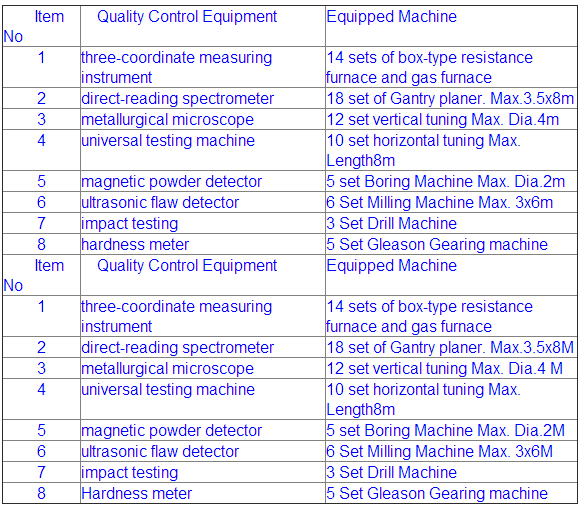 The corner of two workshops, you can find more photos on Gallery.