SAG ball mill liner
Echo Machinery would like to introduce our SAG ball mill liner and production line to you:

1. Our production and manufacturing base of large-scale mining mill wear-resistant liners, heavy- duty iron castings and large-scale non-ferrous castings with advanced technology in the domestic scale, annual capacity over 30000 tons.
2. Our liner range includes large wear liners and screw liners, with precise dimensions and customized materials.
3. We're using discrete element (EDEM) and MillTraj simulation technology to analyze and verify the liner structure, and 3D scanning wear analysis database, which can help us to produce the liner with significantly increased lifespan.
4. We have rich experience in the SAG ball mill liners, serve worldwide and domestic customers with satisfied solutions.


For more information or help, please contact info@echomachiney.cn today.
Or check our website www.echomachinery.cn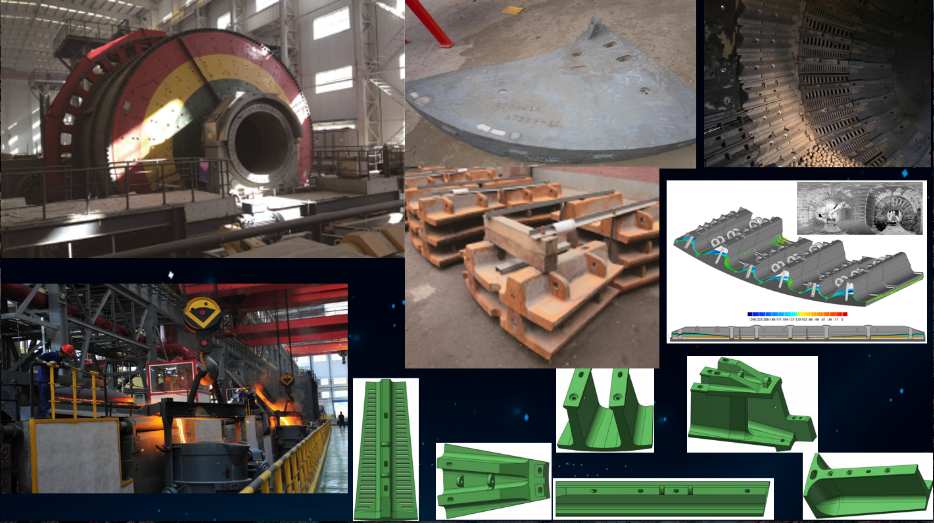 All brand names, model names or marks are owned by their respective manufacturers. Echo Machinery has no affiliation with the original equipment manufacturer. These terms are used for identification purposes only and are not intended to indicate affiliation with or approval by the OEM. All parts are manufactured by, for and warranted by Echo Machinery and are not manufactured by, purchased from or warranted by the original equipment manufacturer.