Shredder Hammers -- Super September 2023
Echo Machinery would like to share our shredder hammers with you, please check this Youtube video: https://www.youtube.com/watch?v=zTQFE8My_m4
Our available materials for the shredder hammers are Mn13Cr2, Mn13Mo, 30CrMoni and customized alloy, dual hardness shredder hammer, manganese steel with ceramic, alloy with ceramic etc.
Besides the hammer, we also can produce other wear parts for metal shredder, such as grate, pin protecter & cap, top gridt, anvil and reject door, etc.
And
2023 Super September is on and
it is right time to purchase for end of 2023 Jobs Preparation.
You not only win decent discount but also have great gifts as well as FREE SAMPLE to test our quality!
It is only valid from 15th., Aug., 2023 to 15th., Oct., 2023.
For more information or help, please contact info@echomachiney.cn today.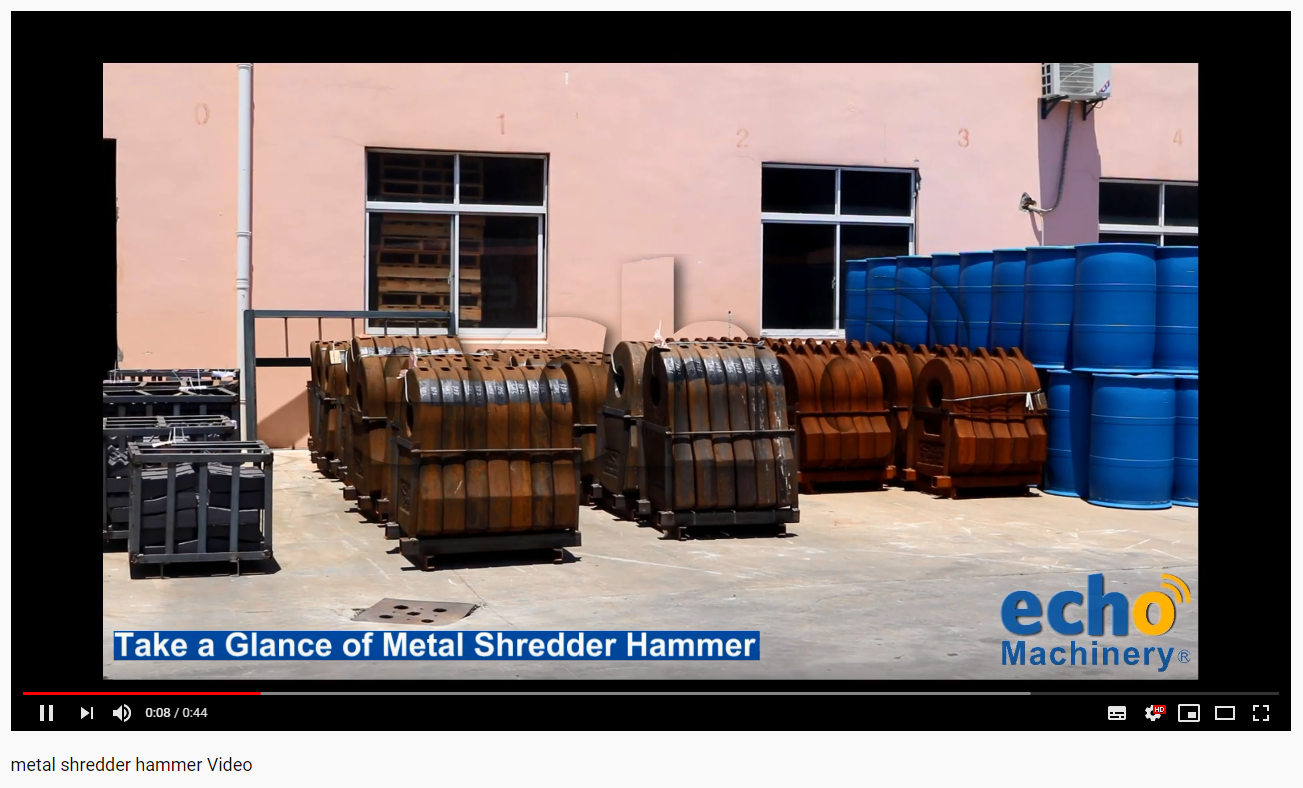 All brand names, model names or marks are owned by their respective manufacturers. Echo Machinery has no affiliation with the original equipment manufacturer. These terms are used for identification purposes only and are not intended to indicate affiliation with or approval by the OEM. All parts are manufactured by, for and warranted by Echo Machinery and are not manufactured by, purchased from or warranted by the original equipment manufacturer.