Supported Jaw crusher jaw dies, cheek plates, wear plates—Echo Machinery
Our company actively produce jaw dies, cheek plates, and hardware for the continued replacement of jaw crushers.
Jaw dies are offered in several ranges of metallic composition and teeth profiles to meet the needs of any and all jaw crushing applications.
Our customers have proven that the right jaw plate design can make a dramatic difference, depending on the application.
We offers more jaw crusher plate styles including straight, full curved, and straight with curved ends jaws, smooth and toothed jaws, standard and quarry jaws, superteeth and anti-slab jaws, corrugated and even jaws etc...
Contact us for more info now, email: info@echomachinery.cn
Your wear-resistant material solution expert-Echo Machinery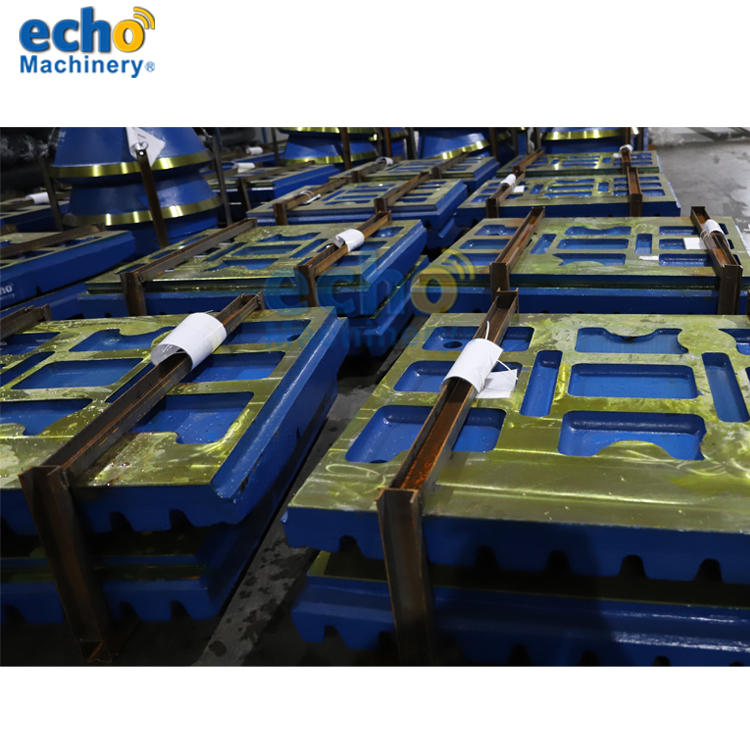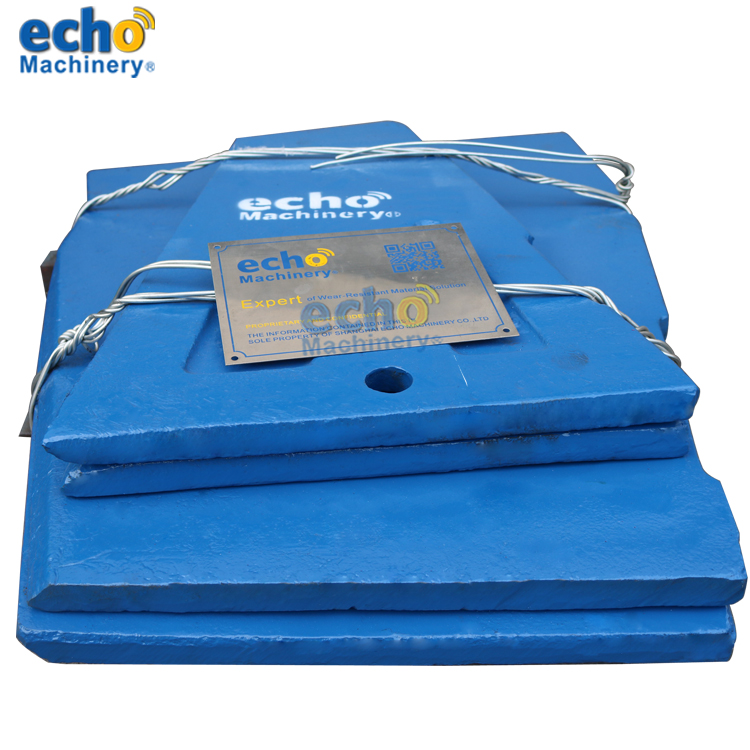 All brand names, model names or marks are owned by their respective manufacturers. Echo Machinery
has no affiliation with the original equipment manufacturer. These terms are used for identification purposes
only and are not intended to indicate affiliation with or approval by the OEM. All parts are manufactured by,
for and warranted by Echo Machinery and are not manufactured by, purchased from or warranted by the
original equipment manufacturer.