Share with Overlay Welding Side Plate--Echo Machinery
Echo Machinery is glad to introduce our overlay welding No.1 square side plate (250x250x20mm) for MR130 EVO impact crusher https://youtu.be/ZV0aSqp0ZDg
From this video, you will find following advantages of our side plates:
1. The thickness of our plate's surface is 10mm, made of high chrome material, hardness is up to 60 HRC, super wearable, lifespan can be 3-4 times of Hardox 450 and 5 times of manganese steel.
2. We also made the precise thread holes (M16) for this side plate, very easy to tighten into the crusher's body.
3. For the back side, we made normal alloy material for it, with great flatness, can fit into the crusher's body very tightly.
In addition to this No.1 side plate, we can produce all the rest side plates for MR130 EVO mobile crusher too.
Please check below picture.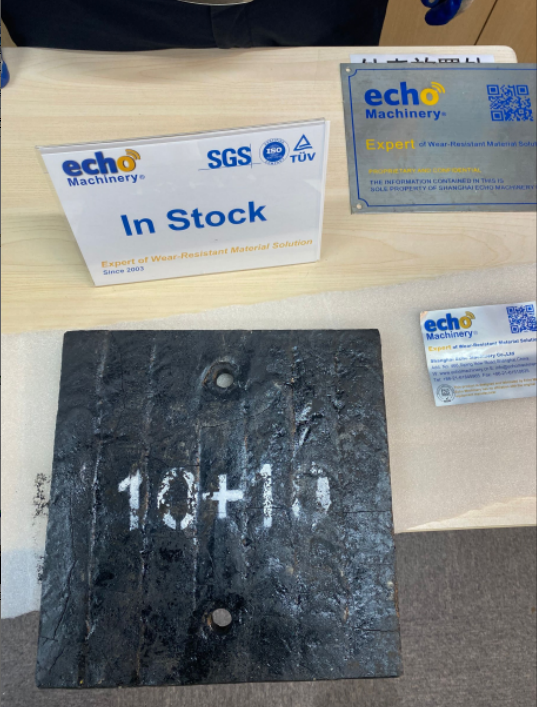 If you have any interest in our side plates, please feel free to contact us, thanks.
Email: info@echomachinery.cn
All brand names, model names or marks are owned by their respective manufacturers. Echo Machinery
has no affiliation with the original equipment manufacturer. These terms are used for identification purposes
only and are not intended to indicate affiliation with or approval by the OEM. All parts are manufactured by,
for and warranted by Echo Machinery and are not manufactured by, purchased from or warranted by the
original equipment manufacturer.